MIDVALE LOCATION | ACCEPTING NEW CLIENTS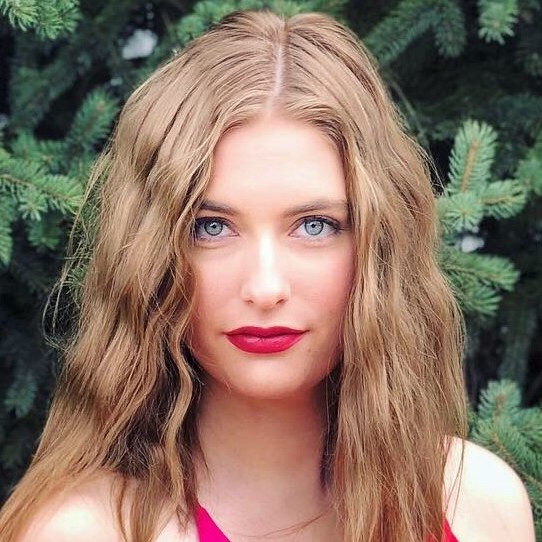 The human condition is an ever-evolving concept in which we are capable of making tremendous amounts of change. Each of us is following our own path and will experience obstacles throughout life's journey. It is at these times that we may be the most vulnerable and also hold the greatest capacity for growth. I hope to assist you in understanding your own strengths by offering support and working to create connections between the mind and body. In doing so I will provide you with the skills to manage life's challenges and generate change.

Treasure Lundskog is currently a second-year student at Ohio State University in the Masters of Social Work Program, with an emphasis in mental health and substance use. She previously completed her undergraduate degree in psychology along with two minors and a certificate in criminology at the University of Utah. She has since been working as a Behavioral Health Specialist for Primary Children's where she works directly with children ages 5-17 experiencing crisis. As a student she has helped with research focusing on adolescents involved in the Juvenile Justice System as well as maternal mental health. In her previous placement she had experience working with children, adolescents, families, victims of domestic violence, and parents needing support.

Treasure believes in taking a humanistic and holistic approach to therapy, holding onto the idea that each person's journey is unique. She does this through utilizing evidence-based practice while also working to adjust each session to meet a client's diverse needs. Treasure understands the importance of working with the client to help create a plan for progress and allowing the client to guide the sessions, as clients are the experts of their own lives. A focus on personal growth, developing skills, recognizing strengths, and creating connection within various parts of the self will be utilized throughout sessions.

In her free time, Treasure enjoys playing both the harp and piano, reading, writing, spending time in nature, painting, and yoga. She can often be found on weekend camping trips with family and friends in the beautiful Utah landscapes.
Children, Adolescents, Young Adults, Families, Trauma/PTSD, Anxiety, Depression, Self-Esteem, Crisis

EMDR (Eye Movement Desensitization and Reprocessing), Cognitive Behavioral Therapy (CBT), Trauma Focuses Cognitive Behavioral Therapy (TF-CBT), Motivational Interviewing (MI), Solution Focused Therapy (SFT), Dialectical Behavioral Therapy (DBT), Mindfulness, Experiential Therapy


SALT LAKE COUNTY
613 E. Ft Union Blvd #104
Midvale, UT 84047
Phone: (801) 984-1717
Fax: (801) 984-1720
UTAH COUNTY
150 S. 400 E.
American Fork, UT 84003
Phone: (801) 980-7222
Fax: (801) 980-7223
© 2018 Life Stone Group, LLC All Rights Reserved.
Insurance Billing Dept:

(801) 296-2113

Mailing Address:
613 E. Ft Union Blvd #104
Midvale, UT 84047