Trauma informed yoga is different than other approaches to yoga in the way it is taught, approached, and practiced. Unlike traditional yoga classes, trauma informed classes emphasize the connection between your body and the movement that is informed by the participants choice. Within a class, students are guided through shapes and in the processes encouraged to listen to their own bodies making movements, changes, and alterations as necessary. This style of yoga values the importance of diversity, creating an environment of safety, and offers skills and practices that have been shown to create lasting and powerful healing in those who have experienced trauma of all levels.
PRINCIPLES OF TRAUMA

INFORMED YOGA CLASSES

An awareness to the ways trauma impacts the mind, body, and spirit, by the teachers
empowering students to listen to themselves and grow trust within their own bodies, something commonly lost for those with a history of trauma
creating a space that feels safe and empowering
providing clients with various options that allow them to become present, tune in, and move as their body needs
an exclusion of scents, music, words, overwhelming lights, or practices in a less private space that may trigger past traumas
an awareness of how specific shapes and actions may lead clients to feel vulnerable and a presentation of options as a result
avoidance of statements and cuing that feel rigid and exact in place of language that offers present awareness to the now and options for movement
an environment that will not engage in hand on assists
a class that provides you with skills to regulate and modify your nervous system and triggers without needing the abundance of neuroscience education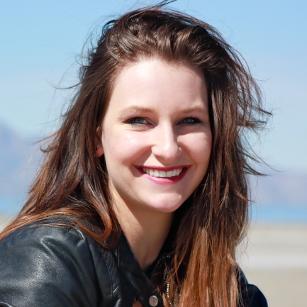 TEQUINA ADAMS-BALLEW, CSW

Trauma specialist, Tequina Adams-Ballew, CSW brings an enthusiasm and awareness of yoga and a passion for bottom-up techniques as a way of helping those with trauma learn mindful ways to heal their bodies by rewiring their nervous system and creating new neural pathways. This approach is different from standard top-down techniques emphasized in traditional trauma treatment and backed by extensive research on trauma, yoga, and heart rate variability coming out of places such as The Trauma Center, in Massachusetts.

SALT LAKE COUNTY
613 E. Ft Union Blvd #104
Midvale, UT 84047
Phone: (801) 984-1717
Fax: (801) 984-1720
UTAH COUNTY
150 S. 400 E.
American Fork, UT 84003
Phone: (801) 980-7222
Fax: (801) 980-7223
© 2018 Life Stone Group, LLC All Rights Reserved.
Insurance Billing Dept:

(801) 296-2113

Mailing Address:
613 E. Ft Union Blvd #104
Midvale, UT 84047