KRYSTYNNA JENSEN, ACMHC-I

MIDVALE & WEST JORDAN OFFICE | NOT ACCEPTING NEW CLIENTS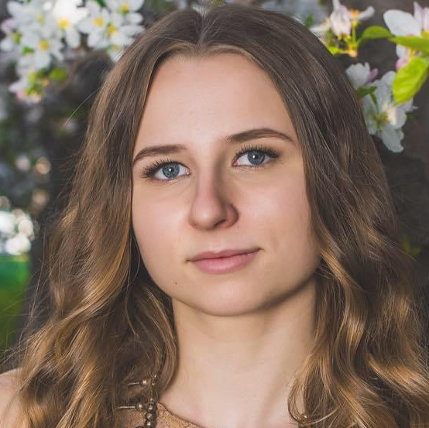 So much of our life is spent trying to balance not only our needs but the needs of those around us. Inevitably, we all begin to sacrifice more and more of ourselves for the sake of others. Often times this leaves many of us lost in not only our needs but our identity and mental well-being. Beginning one's therapeutic journey can be a difficult step but it not only allows for one to rediscover who they are but also learn how to set healthy boundaries and coping skills that can be utilized throughout one's life. Through the development of awareness, accountability, resiliency and overall healing we can all begin to find balance through one's own middle path.

"Don't you put any more stress on yourself. It's one day at a time." – Mac Miller
Krystynna Jensen is a second-year student at Thomas University in the Masters of Science in Counseling specializing in clinical mental health counseling. She received a bachelors in psychology with a minor in human development & family studies with a certificate in positive psychology from the University of Utah. Krystynna has worked in a variety of areas that have provided insight into her therapeutic approach, and has been with Life Stone at the front desk since June of 2019.

Krystynna takes an eclectic approach to wellness, utilizing a variety of interventions to best suit individual needs and goals. As a late diagnosed woman with ADHD, she understands the importance of truly being seen as one's authentic self and the value of being understood as one heals. She is dedicated to a constant state of learning and continual personal growth to ensure that each individual receives the care they deserve.

In her free time Krystynna enjoys reading, baking, gaming, and spending time with her partner and their two dogs Anubis and Freya.
Sex-Positive, Kink-Friendly/Allied, LGBTQ+, Trauma/PTSD, Intrusive Thoughts, Adjustment Issues, Adolescents, Women with ADHD, Women's Health, Relationship Issues, Couples Therapy, Depression, Anxiety, Stress Management, OCD, Communication, Crises of Faith/Spiritual Issues
EMDR, Neurofeedback, CBT, DBT, Mindfulness, ACT, Shadow Work, Person-Centered Therapy, Existential Therapy


SALT LAKE COUNTY
613 E. Ft Union Blvd #104
Midvale, UT 84047
Phone: (801) 984-1717
Fax: (801) 984-1720
UTAH COUNTY
150 S. 400 E.
American Fork, UT 84003
Phone: (801) 980-7222
Fax: (801) 980-7223
© 2018 Life Stone Group, LLC All Rights Reserved.
Insurance Billing Dept:

(801) 296-2113

Mailing Address:
613 E. Ft Union Blvd #104
Midvale, UT 84047