JOHN BRAILSFORD, Ph.D., LMFT

ONLINE THERAPY & AMERICAN FORK LOCATION |
ACCEPTING NEW CLIENTS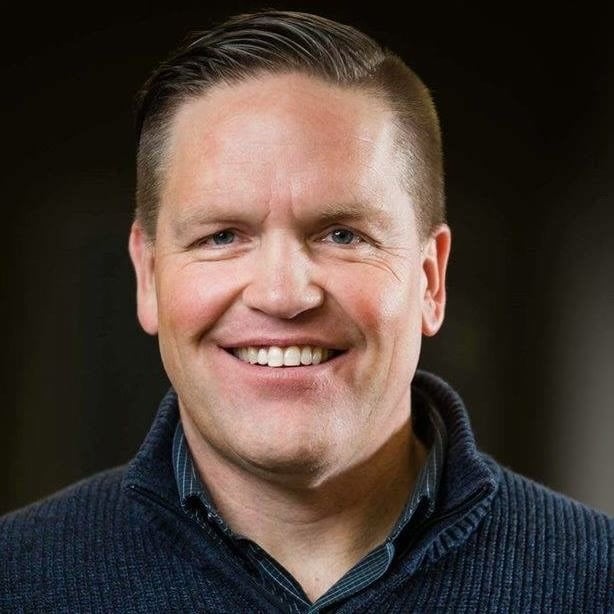 As your therapist, I am committed to providing a safe and nurturing environment where you can explore your thoughts, emotions, and experiences. I understand that seeking therapy can be a vulnerable process, and want you to know that you are not alone. Whether you are facing challenges, seeking clarity, or simply looking to enhance your well-being, I am here to support you on your journey. Together, we will work collaboratively to create a personalized approach that empowers you to overcome obstacles, cultivate resilience, and foster positive change in your life. Your well-being is my priority, and I am excited to accompany you on this transformative path.
John Brailsford has been helping people overcome intense personal and professional challenges for over two decades. He has been a licensed marriage & family therapist for 23 years and is now doing more coaching and speaking to share what he has learned over the years. In 1999, John was appointed by the governor of Nevada to serve as the first licensed marriage & family therapist on the Nevada Commission on Mental Health & Developmental Services and also as a member and eventually chair of the Southern Nevada Mental Health Advisory Board. He served the citizens of his home state in those positions for six years.

John has spent most of his career working as a therapist, clinical director, and consultant of multiple addiction recovery programs, residential treatment centers for adolescents, and private therapy practices. He also has extensive training and experience in attachment theory and couples counseling, mindfulness based approaches in therapy, and effective parenting strategies.

John spends some of his spare time building One Mind Tribe, an emotionally supportive community for people who need more than self help but don't necessarily need therapy. John has a Ph.D. in Family Relations & Human Development from Florida State University, where he was an award winning student for both his teaching and dissertation research.

John is married to Harmony Helm Brailsford, and they are the parents of seven children. John is also an aspiring author and enjoys reading and learning, hiking and traveling, and doing some musical theatre on the side for kicks.

Trauma/PTSD, Couples, Parenting, Adolescents, Depression, Anxiety Disorders, Life Transitions, Substance Abuse, Family Relationships

Acceptance and Commitment Therapy (ACT), Emotionally Focused Therapy with Couples (EFT-C), Dialectical Behavioral Therapy (DBT), Mindfulness, Eye Movement Desensitization and Reprocessing(EMDR)

SALT LAKE COUNTY
613 E. Ft Union Blvd #104
Midvale, UT 84047
Phone: (801) 984-1717
Fax: (801) 984-1720
UTAH COUNTY
150 S. 400 E.
American Fork, UT 84003
Phone: (801) 980-7222
Fax: (801) 980-7223
© 2018 Life Stone Group, LLC All Rights Reserved.
Insurance Billing Dept:

(801) 296-2113

Mailing Address:
613 E. Ft Union Blvd #104
Midvale, UT 84047