WEST JORDAN LOCATION |
ACCEPTING NEW CLIENTS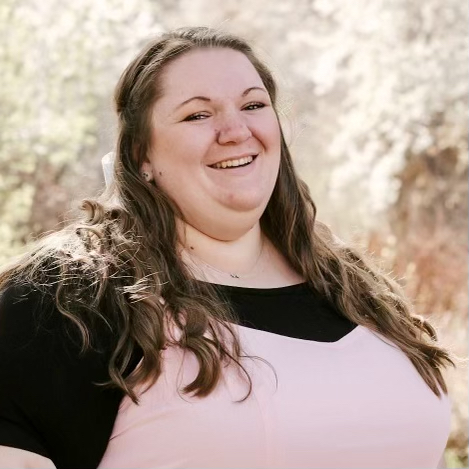 I want to help you navigate through life by helping you discover your true self and potential for happiness. I believe each person has an innate ability and capacity to heal, move forward, and reconnect with themselves. I would be honored to sit with you in you pain and hold space for you move to a more peaceful and content place in their lives.

Hannah Ellsworth is a second-year Master of Social Work Student at the University of Utah. She earned her undergraduate degree in psychology from Brigham Young University in 2022. Hannah has experience working as an intern therapist with children and teens helping them navigate through trauma, depression, grief and loss, and attention deficit and hyperactivity disorders. Hannah enjoys working with people of all ages and backgrounds and is grateful for her time working with children as she believes it helps her understand the young parts that are in all of us that may be in need of healing and compassion. Before pursuing her education, Hannah helped run camps for children teaching life skills through sports.
Hannah strives to create a safe environment for those who talk to her. In her spare time Hannah enjoys playing board games, reading, swimming, and growing and arranging flowers. Hannah often integrates breathing techniques, art, and movement into her work with clients.
Anxiety, Depression, Trauma/PTSD, Life Transitions, Adults, Families, Couples, Children, Teens, Young Adults
Eye Movement Desensitization and Reprocessing (EMDR), Trauma-Focused Cognitive Behavioral Therapy (TF-CBT), Cognitive Behavioral Therapy (CBT), Mindfulness, Somatic Techniques, Gottman Couples Therapy, Dialectical Behavioral Therapy (DBT)

SALT LAKE COUNTY
613 E. Ft Union Blvd #104
Midvale, UT 84047
Phone: (801) 984-1717
Fax: (801) 984-1720
UTAH COUNTY
150 S. 400 E.
American Fork, UT 84003
Phone: (801) 980-7222
Fax: (801) 980-7223
© 2018 Life Stone Group, LLC All Rights Reserved.
Insurance Billing Dept:

(801) 296-2113

Mailing Address:
613 E. Ft Union Blvd #104
Midvale, UT 84047