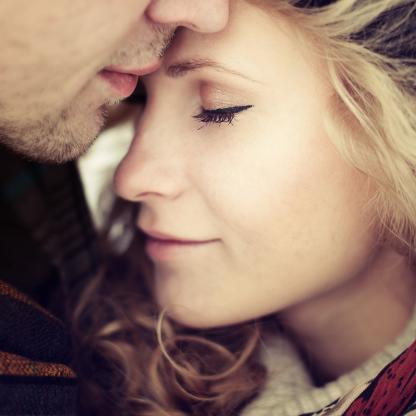 Relationships can be one of the most rewarding experiences and one of the most challenging. Let our experienced therapists assist you and your significant other in navigating through some of the challenges of relationships and help strengthen your bond.

RESOURCES ON RELATIONSHIPS


As a therapist, I've had many opportunities to work with a wide variety of couples. Here are some things I feel are important to know and understand when approaching couples therapy.

1: It's not just communication.
Communication is vital in any relationship, but especially with a significant other. However, this is often times not the only issue that couples have. Open communication is an important part of couple's therapy, but so are understanding, accountability, and compromise.

2: Sooner rather than later.
I've seen that a lot of couples avoid therapy like the plague. I get it, it's no walk in the park, but neither is being in a tough relationship. Just like most things in life, it's better to nip the problems in the bud rather than to deal with a worse outcome. According to Guidedoc.com, up to 38% of couples who attend marriage therapy get divorced within four years. I wonder how many of these couples attended therapy when the relationship was already too damaged.

3: Not an invitation to fight.
As much as you just want to be heard, to sell out your partner, and to be told you are right, it's really not constructive. Therapy sessions are not a cage match, though I've sat through a few that have felt that way. Therapy sessions are for open and serious discussions, a place to be validated and to take accountability, a place to learn about yourself and your partner, learn techniques to show mutual respect, and strengthen your relationship.

4: Be honest.
Do you really want to work on this relationship? Are you willing to put in the time and effort to make changes with your partner? Are you willing to accept weaknesses and take accountability? Are you ready to give up habits for the sake of your partnership? If not, couples therapy isn't for you. Be honest with yourself, with your partner, and with your therapist.

5: Nobody's perfect.
Most people are familiar with the term "it takes two to tango", which is accurate and should be remembered when beginning therapy. Infidelity and abuse aside, other relationship issues usually stem from what both partners bring to the table. Both play an active role in developing the culture of the partnership.

6: Have realistic expectations.
Problems in relationships don't usually happen overnight and neither do the solutions. According to relationship expert Dr. John Gottman, couples wait an average of six years of being unhappy before getting help. A lot can build up in that amount of time, so it should be expected that solutions won't be easy or quick. Rather, expect that there will be lots of work to do, expect that difficult emotions may need to be felt. Expect to have open conversations and to take the time to grow your relationship.

7: Do the work.
If you want therapy to work, than you have to do work. Your counselor cannot put more effort into your relationship than you do. The work I mean includes putting forth real effort to practice skills taught. It includes giving commitment to the relationship, even during the hard times. It's about doing what you have to do to get results.

8: Be ready to validate and apologize.
Validating isn't easy, apologizing isn't easy, but both are necessary. Validation is about letting your partner know that they are heard and they you are understanding (or at least trying to understand) their emotions, and their point of view. Apologizing must be genuine, done in a timely manner, and involves taking accountability.

9: There will be setbacks.
No matter how much work you do, there will be setbacks. It's to be expected and it does not mean that the work you are doing is not working. Don't let a slip up slow your progress or thwart your efforts. "Just keep swimming, swimming, swimming".

10: Trust is not regained overnight.
Trust is a fragile thing. It's gained over time and lost in an instant. Don't expect your partner to give trust immediately after an indiscretion. They have every right to be upset, and to doubt. Trust is built in doing the small things, consistently, over time. Dr. Gottman said "trust is built in very small moments where we have the opportunity to connect or to turn away from our partner".

With these ten pieces of advice I hope that you will be more prepared to enter into couple's therapy.
SALT LAKE COUNTY
613 E. Ft Union Blvd #104
Midvale, UT 84047
Phone: (801) 984-1717
Fax: (801) 984-1720
UTAH COUNTY
150 S. 400 E.
American Fork, UT 84003
Phone: (801) 980-7222
Fax: (801) 980-7223
© 2018 Life Stone Group, LLC All Rights Reserved.
Insurance Billing Dept:

(801) 296-2113

Mailing Address:
613 E. Ft Union Blvd #104
Midvale, UT 84047