WEST JORDAN LOCATION |
ACCEPTING NEW CLIENTS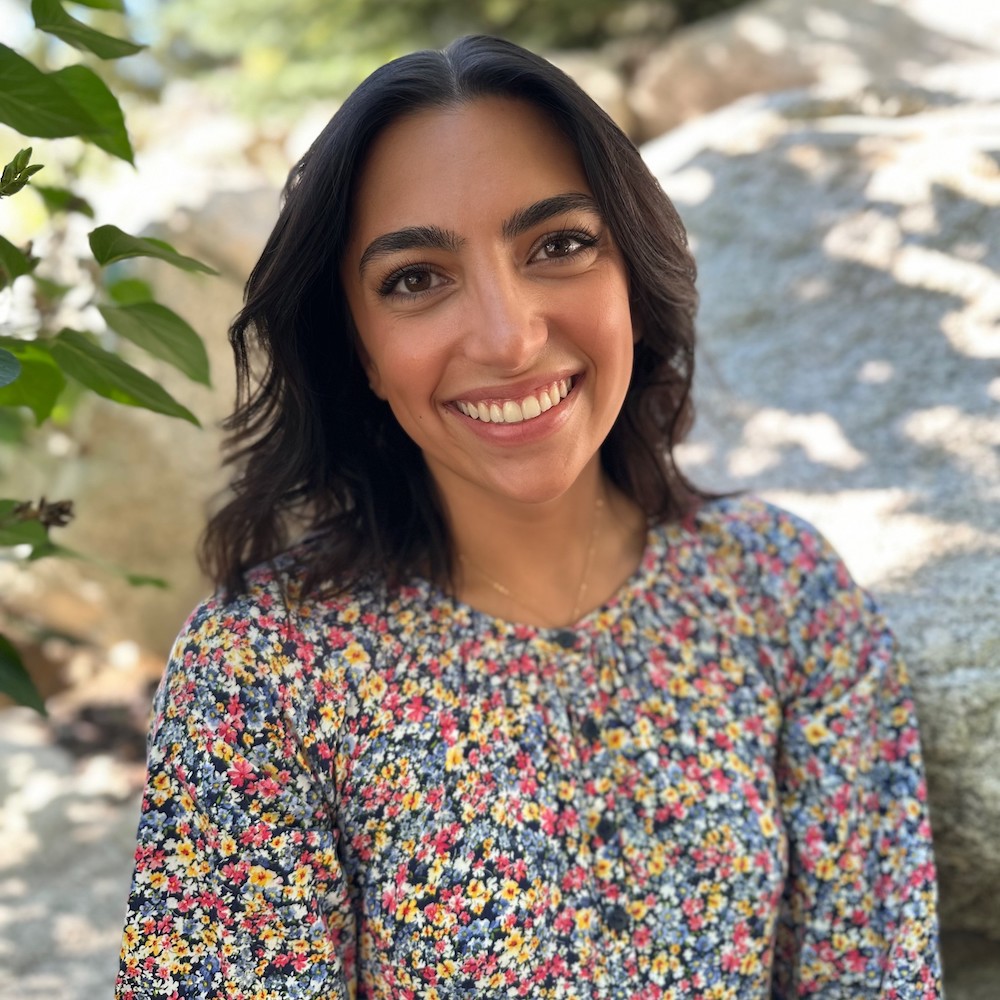 "Just because no one else can heal or do your inner work for you doesn't mean you can, should, or need to do it alone." -Lisa Olivera

I believe the key to effective therapy is a healthy sense of collaboration between the client and their therapist. As your therapist, I aim to create a foundation of authenticity to build our therapeutic alliance upon. To be trusted with an individual's innermost thoughts and feelings is a deep honor that I hold close to my heart. I'm truly enthused by the prospect of growth and development and look forward to cultivating that within each and every one of my clients.
Camille DeSilva is an intern therapist from the University of Utah's College of Social Work. Camille is currently completing her final year of the Master of Social Work program with a focus on mental health and adverse childhood experiences. She received a Bachelor's degree in Social Work from the University of Maine in 2021. Upon graduation, Camille moved to Salt Lake City to pursue a career in medical social work. She was employed by Primary Children's Hospital where she specialized in supporting parents/caregivers of children impacted by neurological disorders and traumatic injuries. Camille is well-versed in the many ways ongoing medical care can affect an individual's mental health and looks forward to serving clients who have lived similar experiences.

Beyond the medical field, Camille is also well-trained in couples, parenthood, intellectual and developmental disabilities, and the LGBTQIA+ community. She feels strongly about cultural awareness and strives to create space for her clients' cultural upbringing and surroundings. Your cultural identity may include your ethnicity, religion, sexuality, career path, education, or even interests in music, sports, and television. Regardless of what makes up your identity, Camille will arrive at your session ready to learn about what matters most to you.

As an intern therapist, Camille hopes to further her experience with teens, young adults, and men. She understands the multitude of barriers that prevent these specific populations from receiving the help they deserve. You can feel confident investing in therapy knowing Camille only engages in evidence-based forms of psychotherapy, such as Acceptance and Commitment Therapy (ACT) and Cognitive Behavioral Therapy (CBT). In addition to the use of evidence-based modalities, Camille is also passionate about integrating holistic mental health interventions into her sessions including, but not limited to, music, movement, and meditation.
Anxiety, Caregiver Fatigue, Chronic Illness, Depression, Diabetes - Type 1 and 2, Families, Grief, Health Anxiety, LGBTQ+, Life Transitions, Men's Mental Health, Relationships & Couples, Teens & Young Adults, Trauma/PTSD
Acceptance and Commitment Therapy (ACT), Bowenian Family Therapy, Cognitive Behavioral Therapy (CBT), Eye Movement Desensitization and Reprocessing (EMDR), Experiential Therapy, Mindfulness, Narrative Therapy

SALT LAKE COUNTY
613 E. Ft Union Blvd #104
Midvale, UT 84047
Phone: (801) 984-1717
Fax: (801) 984-1720
UTAH COUNTY
150 S. 400 E.
American Fork, UT 84003
Phone: (801) 980-7222
Fax: (801) 980-7223
© 2018 Life Stone Group, LLC All Rights Reserved.
Insurance Billing Dept:

(801) 296-2113

Mailing Address:
613 E. Ft Union Blvd #104
Midvale, UT 84047