EMDR CERTIFIED, EMDRIA APPROVED CONSULTANT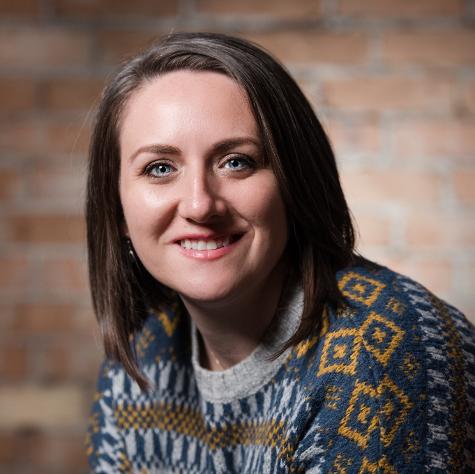 "I love what I do. I am passionate about seeing people grow and create healthier circumstances for themselves, their families and their loved ones.

I believe that the client/therapist interaction can facilitate the means to accomplish the clients' goals. I allow the clients to be heard, help them see their strengths, and provide tools to help them cope with the difficulties they experience."

Triona McMaster, LCSW has over a decade of experience working with individuals of varied ages and circumstances. She is passionate about working with those who suffer from anxiety, depression, and who have experienced trauma. She has great appreciation for her clients and their willingness to work hard towards their goals. She has seen significant improvements in her clients as they engage in their therapy.

Triona received her Master's of Social Work from the University of Utah after receiving her Bachelor's of Science in Social Work from Utah State University. She has worked in both the inpatient and outpatient settings and utilizes those experiences in her work.

Triona is an EMDR certified clinician and an EMDRIA approved EMDR Consultant. She provides consultation to other clinicians as they work to improve their knowledge and practice in EMDR. Triona provides supervision to associate clinicians as well as intern level therapists.
Triona practices in the Salt Lake location.

Depression, Anxiety, Trauma/PTSD, Grief & Loss, Substance Abuse, Dissociation Identity Disorders, Addiction, Life Adjustments

Eye Movement Desensitization and Reprocessing (EMDR), Internal Family Systems (IFS),

Cognitive Behavioral Therapy (CBT), Motivational Interviewing (MI), Dialectical Behavioral Therapy (DBT), Neurofeedback (NFB), Brief Solution Based Therapy, Mindfulness, Experiential Therapy, Narrative Therapy

SALT LAKE COUNTY
613 E. Ft Union Blvd #104
Midvale, UT 84047
Phone: (801) 984-1717
Fax: (801) 984-1720
UTAH COUNTY
150 S. 400 E.
American Fork, UT 84003
Phone: (801) 980-7222
Fax: (801) 980-7223
© 2018 Life Stone Group, LLC All Rights Reserved.
Insurance Billing Dept:

(801) 296-2113

Mailing Address:
613 E. Ft Union Blvd #104
Midvale, UT 84047