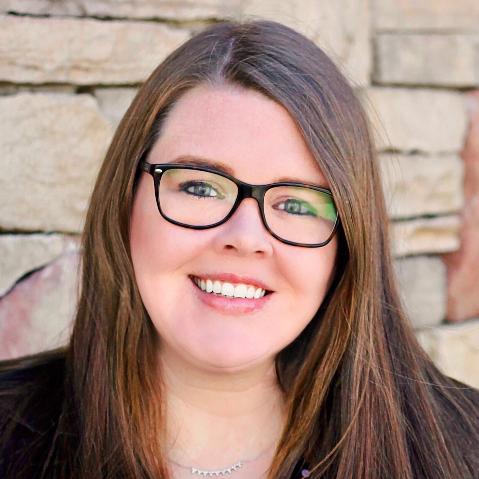 "I believe that effective therapy is never one-size fits all, so I strive to understand the unique needs and preferences of every person as I walk with them on their journey through challenging times. I also believe that therapy should be an equal partnership, so my goal is to create a safe space where every person feels heard, respected, and free of judgement so that they are comfortable enough to open up and share with me their true self. Just as every person has unique needs, I also believe that everyone has unique strengths and I am passionate about helping people to discover and develop their strengths so that they can achieve their goals and lay the foundation for a better future."

Kaitlin Olsen, ACMHC-I, is currently working towards her Master's degree in Clinical Mental Health Counseling at the University of Utah. She earned her Bachelor's Degree in Psychology from Utah State University, with minors in Sociology and Spanish.

Kaitlin has experience working in residential treatment with teenage girls facing a variety of mental health and substance abuse issues, as well as experience working in a shelter for victims of domestic violence and sexual assault. Kaitlin has also worked for several years in Behavioral and Neuroscience research to better understand how stress affects each person in different ways. Before coming to Life Stone, Kaitlin worked in a clinic at the University of Utah providing individual therapy for adults (ages 18-80 years) facing a variety of challenges.

Kaitlin practices at our Salt Lake County location. Habla español.

Anxiety, Depression, Stress Management, Life Transitions, Interpersonal/Relationship Issues, Dissociation Identity Disorders, Career Counseling, Aging, Grief/Loss, Trauma/PTSD, Adjustment Issues, Substance Abuse, OCD

Eye Movement Desensitization and Reprocessing (EMDR), Person Centered Therapy (PCT),

Cognitive Behavioral Therapy (CBT), Constructivist/Narrative Therapy, Solution-Focused Therapy,

Acceptance and Commitment Therapy (ACT), Mindfulness, Motivational Interviewing,

Exposure & Response Prevention (ERP),Neurofeedback (NFB)

SALT LAKE COUNTY
613 E. Ft Union Blvd #104
Midvale, UT 84047
Phone: (801) 984-1717
Fax: (801) 984-1720
UTAH COUNTY
150 S. 400 E.
American Fork, UT 84003
Phone: (801) 980-7222
Fax: (801) 980-7223
© 2018 Life Stone Group, LLC All Rights Reserved.
Insurance Billing Dept:

(801) 296-2113

Mailing Address:
613 E. Ft Union Blvd #104
Midvale, UT 84047