MIDVALE & WEST JORDAN LOCATIONS |
NOT ACCEPTING NEW CLIENTS
"Finding help and resources for yourself, your struggling child, teen or family member can be overwhelming. I offer a safe, caring and comfortable environment for children, adolescents and adults to experience the therapeutic process of healing and changing for the better.

I have experience treating a wide array of issues including, emotional issues, behavior issues, trauma, low self-esteem, abuse, addictions and relationship challenges . I am passionate about understanding life's challenges and the complexities it entails. My straight forward approach quickly helps individuals learn healthy coping skills, discover new behaviors and develop a positive life outlook."

Lacey Hancock, LCMHC is an individual and family therapist who enjoys working with all types of people. She likes helping others with life's problems and frustrations, in order to find peace of mind, stability, healthy relationships and joy in this life. Lacey has extensive training in relationships, depression, anxiety and mood disorders. She is excellent at helping anyone improve their communication skills. Her clients have experienced effective results in their lives after therapy. She is always on the lookout for the newest types of therapies and always searching for the most effective treatment options, in order to maximize the time spent with a client.

Lacey is also passionate about the family system and enjoys helping children and teens overcome their problems by creating a safe and caring environment where they discover new behaviors, learn healthy coping skills, and develop a positive life outlook. Lacey is very in tune with the individual needs of children/teens and can adjust easily to the child's unique pace and needs.

Lacey in a Clinical Mental Health Counselor. She holds a Master's Degree in Mental Health Counseling from the Univeristy of Phoenix and a Bachelor's Degree in Behavioral Science from Utah Valley University. Lacey practices in the Salt Lake County location.

Anxiety, Depression, ADHD, Parenting Issues, Women's Issues, Body Image Dissatisfaction, Self-Esteem/Confidence Issues, Family Conflict, Adoption Related Issues, Attachment Disorders, "Spirited" Children Issues, Social Anxiety, Life Adjustments, Grief& Loss, Divorce Issues, Trauma and Abuse, Postpartum Depression, Mood Disorders, Substance Abuse, PTSD, Stress Management

Eye Movement Desensitization and Reprocessing (EMDR), Cognitive Behavioral Therapy (CBT), Dialectical Behavioral Therapy (DBT), Neurofeedback Therapy (NFB), Solution-Focused Therapy, Motivational Interviewing (MI), Internal Family Systems (IFS), Mindfulness, Person-Centered Therapy, Play Therapy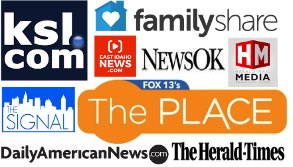 "We have been very pleased with the progress our child has made while receiving treatment from Lacey. It is wonderful as a mom to have someone there to support your child (and family) as they learn new life skills that make it possible for them to accomplish and excel in things that once seemed so difficult." -Female, 34

"Lacey is awesome. She is easy to talk to. I like coming to see her every week." -Female,15

"I've been very pleased with my daughter's progress since she started seeing Lacey. She has a way of engaging her and letting her feel comfortable trying new activities that build her confidence and self-esteem. She has also given out family wonderful suggestions for things to try at home that have made our daily lives much more pleasant." -Female, 37

SALT LAKE COUNTY
613 E. Ft Union Blvd #104
Midvale, UT 84047
Phone: (801) 984-1717
Fax: (801) 984-1720
UTAH COUNTY
150 S. 400 E.
American Fork, UT 84003
Phone: (801) 980-7222
Fax: (801) 980-7223
© 2018 Life Stone Group, LLC All Rights Reserved.
Insurance Billing Dept:

(801) 296-2113

Mailing Address:
613 E. Ft Union Blvd #104
Midvale, UT 84047