ONLINE THERAPY |
ACCEPTING NEW CLIENTS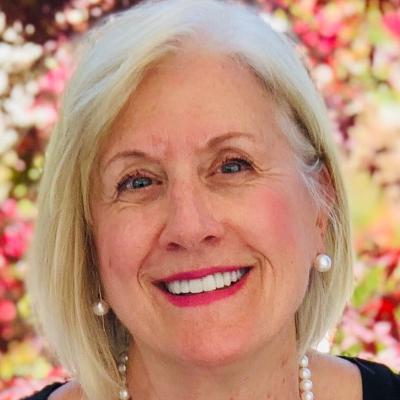 "A good therapeutic relationship must hold a high level of confidence, which allows people to share all sides of themselves; their hopes as well as fear, their wants as well as needs, their dreams as well as doubts, their strengths as well as vulnerabilities. Good therapy provides heightened awareness and new perspective, which allows people to place less focus on where they are and more importance on the direction they are moving."

Christine Keyser, LCMHC is an LDS therapist who specializes in working with individuals, couples, families, and specifically, those going through difficult transitions (occupational, cultural and spiritual). She takes an eclectic approach in helping others address and resolve personal or business relationship concerns and inner conflicts, which enables one to reach his/her highest potential. She has clinical and pastoral experience working with adults, missionaries, adolescents, and children who struggle with mood disorders, anxiety, depression, eating disorders and addictions. She is trained and certified to treat and ameliorate acute or chronic trauma-based symptoms.

Christine is a Licensed Clinical Mental Health Counselor who has earned double master degrees in mental health counseling and communication form the University of Phoenix and University of Utah. She has worked several years as a clinical counselor and addiction group facilitator. She recently served as an LDS area mental health advisor in Europe, and is currently working at Life Stone Counseling Center as an EMDR therapist.

Christine believes that spiritual values and principles strengthen every family. Likewise, effective communication is the pillar to strong relationships. Christine has had many opportunities to address audiences with her expertise in relation and interpersonal communication. She has instructed university communication classes, presented workshops for the Governor's Initiative on Families Today and served as a senior consultant for the Villard Group teaching people leadership skills, and served as the Vice President of Communication for the American Society of Training and Development (ASTD). Christine strongly believes that one's quality of life is directly linked to one's quality of communication.

Christine sees self-pay clients in the Salt Lake County location. She also does online or phone sessions.

Pre/Post Missionary Concerns, Couples, Marriage & Family Counseling, Addictions, Anger & Perfectionism, ADD/ADHD, Gender & Body Dissatisfaction, Childhood & Adolescent Issues, Depression & Anxiety, Eating Disorders, Female Issues, Grief & Loss, Life Adjustments & Transitions, Parenting, Stress Management, Spiritual Healing, Trauma-Based Disorders

Eye Movement Desensitization and Reprocessing (EMDR), cognitive Behavioral Therapy (CBT), Dialectical Behavioral Therapy (DBT), Mindfulness, Motivational Interviewing (MI), Person-Centered Therapy (PCT), and Emotional-Focused Therapy (EFT)

SALT LAKE COUNTY
613 E. Ft Union Blvd #104
Midvale, UT 84047
Phone: (801) 984-1717
Fax: (801) 984-1720
UTAH COUNTY
150 S. 400 E.
American Fork, UT 84003
Phone: (801) 980-7222
Fax: (801) 980-7223
© 2018 Life Stone Group, LLC All Rights Reserved.
Insurance Billing Dept:

(801) 296-2113

Mailing Address:
613 E. Ft Union Blvd #104
Midvale, UT 84047