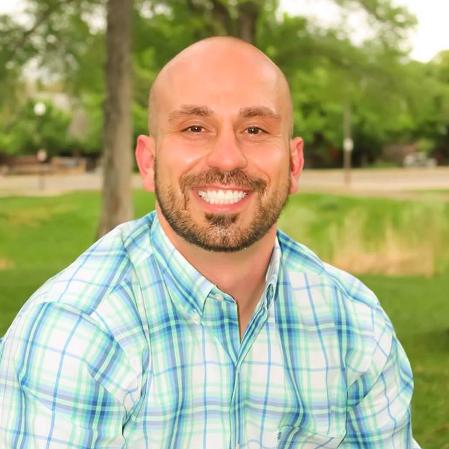 "I believe good therapy happens when the client-therapist relationship is both strong and meaningful. My hope is that through therapy, I can assist my client to connect and understand their best version of themselves- then we can then elevate and strengthen a new vision for their path forward in life."

Ryan Eddins, LCSW, has spent several years of his career helping others create new paths for themselves. Ryan's background includes helping adolescents and juveniles with sexual reactivity issues and substance abuse issues create and achieve their goals. Ryan has also worked side-by-side with adult clients in need of support to engage in substance abuse and mental health services within very prestigious treatment centers in Utah.
Ryan continually strives to help different minorities in the community including multicultural populations, LGBTQ++ individuals, and domestic violence perpetrators and survivors on both professional and non-professional levels. Ryan completed his Masters Degree in Social Work studies through Boise State University and his undergraduate studies at the University of Utah. As a Licensed Clinical Social Worker, Ryan is compassionate and understanding. He will use a variety of modalities that will best support your needs in session. Ryan practices in the West Jordan location.

Depression, Anxiety, Trauma and PTSD, LGBTQ++ Issues, Substance Abuse, Sexual Reactivity,

Dissociation Identity Disorders, Addictions, Life Transitions, Couples and Families

Eye Movement Desensitization and Reprocessing(EMDR), Cognitive Behavioral Therapy (CBT),

Trauma Focused CBT, Motivational Interviewing, Psychodynamic Psychotherapy

SALT LAKE COUNTY
613 E. Ft Union Blvd #104
Midvale, UT 84047
Phone: (801) 984-1717
Fax: (801) 984-1720
UTAH COUNTY
150 S. 400 E.
American Fork, UT 84003
Phone: (801) 980-7222
Fax: (801) 980-7223
© 2018 Life Stone Group, LLC All Rights Reserved.
Insurance Billing Dept:

(801) 296-2113

Mailing Address:
613 E. Ft Union Blvd #104
Midvale, UT 84047