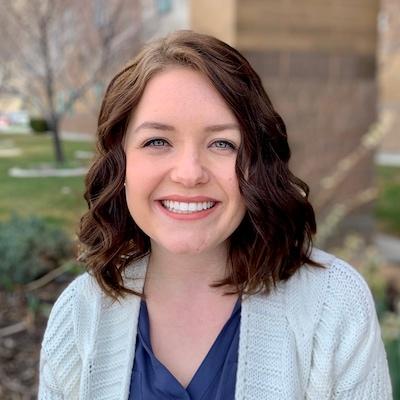 "No matter who you are, no matter what you did, no matter where you've come from, you can always change, become a better version of yourself." - Madonna
"I believe everyone has the ability to become who they want to be. I strive to help others realize their potential and to become the best version of themselves. Life has a way of breaking us down. I work to create a safe place where peace and growth can help you develop the kind of life you enjoy."

Melissa Illario is a Social Work Intern at Utah Valley University and has a Bachelor's degree in Sociology from Utah State University. She recently interned as a School Social Worker in Provo City School District and specialized in Cognitive Behavioral Therapy (CBT). She also has experience as a caseworker for older adults and adults with disabilities and is certified in Adult Mental Health First Aid. After conducting trauma research at Utah State University, she advocated in her community for the understanding of trauma and for the importance of resilience.

Melissa focuses on the worth of each individual and believes in person-focused therapy. Because she has worked with individuals from all ages and backgrounds she values the client-therapist relationship and strives to help each individual where they are.

Melissa practices in the Salt Lake County Location.

Eye Movement Desensitization and Reprocessing (EMDR), Cognitive-Behavioral Therapy (CBT), Solution-Focused Therapy, Person-Centered Therapy, Mindfulness, Motivational Interviewing (MI)
Depression, Anxiety, Trauma/PTSD, Abuse, Child and Adolescent Therapy, Life Transitions

SALT LAKE COUNTY
613 E. Ft Union Blvd #104
Midvale, UT 84047
Phone: (801) 984-1717
Fax: (801) 984-1720
UTAH COUNTY
150 S. 400 E.
American Fork, UT 84003
Phone: (801) 980-7222
Fax: (801) 980-7223
© 2018 Life Stone Group, LLC All Rights Reserved.
Insurance Billing Dept:

(801) 296-2113

Mailing Address:
613 E. Ft Union Blvd #104
Midvale, UT 84047