KATIE REHBEIN, DNP-PMHNP-I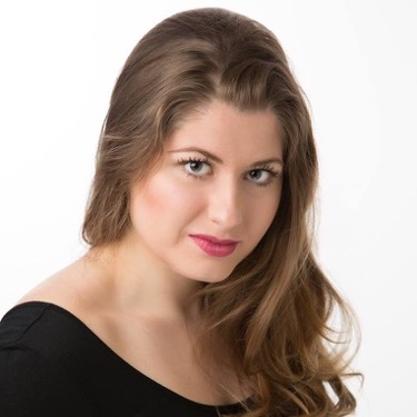 "There is no greater agony than bearing an untold story inside you" -Maya Angelou
I believe that every individual deserves the opportunity for their story to be heard. I am dedicated to listening, understanding, and developing a strong therapeutic relationship with every client. Therapy takes patience and persistence and I am committed to helping clients feel empowered and discover how their strengths can be applied to many aspects of life. Every client is different, and I believe in taking the time to find what kind of therapy works for each individual. I strongly believe that every client has incredible inner strength and together we can discover how best to uncover this strength and apply it to life.

Katie Rehbein is a Psychiatric Mental Health Nurse Practitioner Student at the University of Utah. She earned her Bachelor of Science in Nursing from Montana State University in 2017 and has been working as a Registered Nurse in Salt Lake City for the last 3 years. Katie has a background in pediatrics and has worked with children and adolescents in the inpatient setting for 2 years. She also has experience in oncology and emergency medicine. Katie loves working with adults, adolescents, and children.

In addition to her graduate studies, Katie has continued working in a pediatric inpatient psychiatric facility where she cares for children and adolescents from diverse backgrounds. It is Katie's goal to provide a safe, therapeutic environment for clients to share their stories. She is committed to building a trusting relationship with every client.

Katie practices in the Salt Lake County location.

Depression, Anxiety, Trauma, PTSD, Sexual Abuse, Grief & Loss, Self-Confidence,

Substance Abuse & Addiction, Life Adjustments, Women's Health

Eye Movement Desensitization and Reprocessing (EMDR), Motivational Interviewing, Mindfulness, Cognitive Behavioral Therapy (CBT), Acceptance and Commitment Therapy (ACT),

Dialectical Behavior Therapy (DBT)
SALT LAKE COUNTY
613 E. Ft Union Blvd #104
Midvale, UT 84047
Phone: (801) 984-1717
Fax: (801) 984-1720
UTAH COUNTY
150 S. 400 E.
American Fork, UT 84003
Phone: (801) 980-7222
Fax: (801) 980-7223
© 2018 Life Stone Group, LLC All Rights Reserved.
Insurance Billing Dept:

(801) 296-2113

Mailing Address:
613 E. Ft Union Blvd #104
Midvale, UT 84047