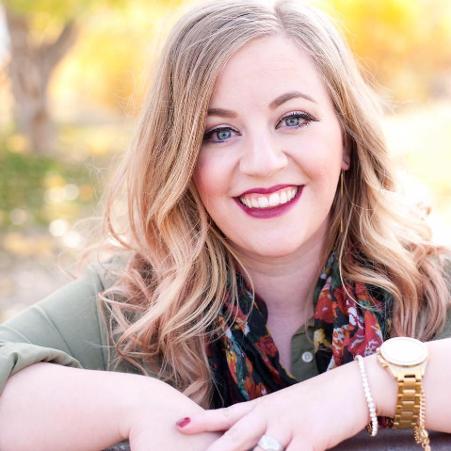 "Your dream is worth fighting for, and while you're not in control of what life throws at you, you are in control of the fight."

-Rachel Hollis
For as long as I can remember I've had a deep passion for helping others be happy. Through many years of education and hard work, I have gained a skill set that helps me utilize my passion to help others learn and grow. I believe that with the right set of tools, everyone has the power to become who and what they want to be. My goal is to provide you with those tools and work side-by-side with you as you journey towards the best version of you that you can be.

Joy joined Life Stone Counseling Centers as an intern through Utah Valley University where she is earned her Masters degree in Social Work. She obtained her Bachelor's degree from Brigham Young University of Idaho and has worked in a variety of different settings since then including children's behavioral and mental health, adult mental health, juvenile corrections, and home health and hospice. Because of her multidimensional background she aims to provide each client with a well-rounded approach and understands the importance of meeting them where they are. She is continuously working towards expanding her knowledge through personal study and by attending workshops, trainings, and classes whenever possible.

Joy's main areas of focus include perinatal mood disorders, grief, self-esteem issues, anxiety, depression, anger issues, and trauma. She especially enjoys working with women, children, teens, and couples. She is trained in EMDR, CBT, Motivational Interviewing, and other evidence- and empirically-based practices. She takes a very client-centered approach to ensure you feel understood and validated. Joy practices in the Utah County office.

Perinatal Mood Disorders, Grief, Self-esteem Issues, Anxiety, Depression, Trauma/PTSD, Anger Issues, Women's Issues, Children, Couples Counseling

EMDR (Eye Movement Desensitization and Reprocessing), Cognitive Behavioral Therapy (CBT), Motivational Interviewing (MI), Dialectical Behavioral Therapy (DBT), Mindfulness, Play Therapy

SALT LAKE COUNTY
613 E. Ft Union Blvd #104
Midvale, UT 84047
Phone: (801) 984-1717
Fax: (801) 984-1720
UTAH COUNTY
150 S. 400 E.
American Fork, UT 84003
Phone: (801) 980-7222
Fax: (801) 980-7223
© 2018 Life Stone Group, LLC All Rights Reserved.
Insurance Billing Dept:

(801) 296-2113

Mailing Address:
613 E. Ft Union Blvd #104
Midvale, UT 84047