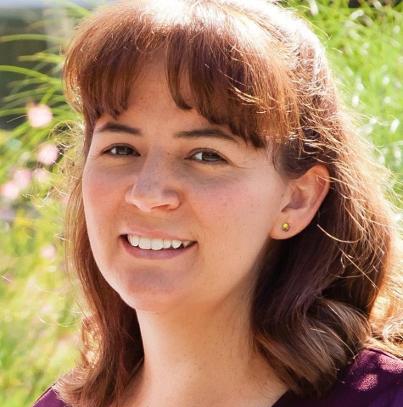 "Trust is paramount to change. I am excited to support you in your journey and want you to feel comfortable in our sessions. I am very easy to talk to, non-judgmental, and enjoy working with all populations. I want you, as my client, to feel you can be open, honest, and accountable as we learn together to figure out what stops you from having the inner peace that you desire."
Jennifer Charlene, CSW-I, has over twenty years of experience in social services serving youth, families, people with disabilities, the LGBTQ+ community, and those who struggle with addictions. She is passionate about dispelling the stigma that surrounds mental health issues and is a huge advocate of suicide awareness and prevention. She is also committed to helping those in crisis who are struggling with suicidal thoughts and self harm behaviors.

Jennifer is in her last semester working towards her Masters in Social Work through Utah Valley University. She obtained her Bachelors degree in Behavioral Science with an emphasis in Psychology from Utah Valley University. She is currently training in EMDR. Jennifer practices in the Utah County location.
Trauma/PTSD, Depression, Anxiety, Domestic Violence, Life Changes, Grief and Loss,

Relationships, LGBTQ+ Issues, Addictions

Eye Movement Desensitization and Reprocessing (EMDR), Cognitive Behavioral Therapy (CBT),

Person-Centered Therapy, Trauma Focused CBT, Solution- Focused Brief Therapy, Narrative Therapy,

Motivational Interviewing
SALT LAKE COUNTY
613 E. Ft Union Blvd #104
Midvale, UT 84047
Phone: (801) 984-1717
Fax: (801) 984-1720
UTAH COUNTY
150 S. 400 E.
American Fork, UT 84003
Phone: (801) 980-7222
Fax: (801) 980-7223
© 2018 Life Stone Group, LLC All Rights Reserved.
Insurance Billing Dept:

(801) 296-2113

Mailing Address:
613 E. Ft Union Blvd #104
Midvale, UT 84047