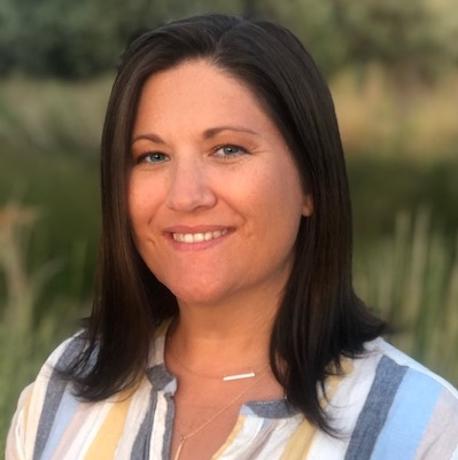 "Just like the lotus we too have the ability to rise from the mud, bloom out of the darkness, and radiate into the world." -- anonymous
My passion is to help others find their inner strength to get through their darkest moments in life. Each person is unique in how they process information, therefore, I engage in therapy with each client in an individualized way in order to meet their needs. I do not believe in a "one size fits all" type of therapy. I strive to really get to know my clients and figure out what will work best for them so they can achieve long term benefits from our work together. When I am not in the office or studying, I enjoy spending time with my family, playing games, and watching movies. Summer is my favorite season, and often I feel as though it is too short!

Allison is Master's level intern with Life Stone Counseling Centers pursuing her Social Work degree from the University of Utah. She earned her Bachelor of Science degree with an emphasis in Family Studies from Utah Valley University. She worked with Alpine School District as a social worker, where she gained experience working with children (k-9th grade), their parents, teachers, and administration. During her time with the school district, Allison worked to incorporate trauma-informed care into the schools and classrooms where she was assigned; on a smaller scale she assisted children with emotion identification and emotion regulation. In addition to her experience in the school setting, she has also worked in a residential treatment center with adolescents (ages 12-18) who struggled with anxiety, depression, self-harm, substance use, sexual trauma, reactive attachment disorder, eating disorders, and emotion regulation.
Allison's areas of focus include: trauma, mood disorders, ADHD, children and adolescents, attachment, and couples and families. Her training has made her well equipped to address individuals, couples, and families. Allison draws from an attachment theory perspective, while recognizing that many aspects of life influence behaviors, choices, interactions, and reactions.
Allison practices at the Utah County location.
Depression, Anxiety, Trauma, Social Anxiety, Adolescent Issues, Mood Disorders, ADHD,

Couples Therapy, Child and Adolescent Therapy, Family Therapy

Eye Movement Desensitization and Reprocessing (EMDR), Cognitive Behavioral Therapy (CBT), Solution-Focused Therapy, Dialectical Behavioral Therapy (DBT), Mindfulness, Play Therapy

SALT LAKE COUNTY
613 E. Ft Union Blvd #104
Midvale, UT 84047
Phone: (801) 984-1717
Fax: (801) 984-1720
UTAH COUNTY
150 S. 400 E.
American Fork, UT 84003
Phone: (801) 980-7222
Fax: (801) 980-7223
© 2018 Life Stone Group, LLC All Rights Reserved.
Insurance Billing Dept:

(801) 296-2113

Mailing Address:
613 E. Ft Union Blvd #104
Midvale, UT 84047