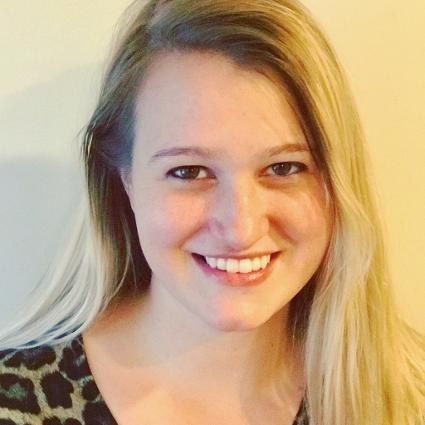 "I am committed to a career that gives back to the community and works in helping people become the best they can be. I believe in the capacity of the human spirit to heal from life's challenges and trauma. I want you to have a non-judgemental place to process your strengths and focus on self-compassion. Striving to help you feel valued and treated as a whole, respected individual is a priority to me. I believe each struggle you face has shaped you into the person you are today and you will look back on this time and see the beauty in what you've been through and what you've achieved because of it. I will engage with you to help you find answers that will make your life more fulfilling and positive."

Kaylene Fraser, CSW-Intern discovered her passion for social work while working in a domestic violence shelter helping women who were in crisis through empowerment and Solution Focused problem solving. Kayelene earned her Bachelor's of Science in Marriage, Family and Human Development in 2012 from Brigham Young University with a minor in Music. After graduating, she went on to work as a milieu counselor at an inpatient facility and lead CBT and DBT support groups. Kaylene also gained valuable experience with at-risk teens and families working as a Social Worker for the Department of Social and Health Services in Washington State.

Kaylene is excited to have moved back to Utah to start as a graduate MSW student at Utah valley University with an emphasis in Mental Health. Her clinical interests include depression, anxiety, stress management, post-traumatic stress disorder, mindfulness and interpersonal relationships. Kaylene practices in the Salt Lake and Utah County Offices.

Depression, Anxiety, PTSD, Stress Management, Relationships Counseling, Life Transitions,
Couples and Families

SALT LAKE COUNTY
613 E. Ft Union Blvd #104
Midvale, UT 84047
Phone: (801) 984-1717
Fax: (801) 984-1720
UTAH COUNTY
150 S. 400 E.
American Fork, UT 84003
Phone: (801) 980-7222
Fax: (801) 980-7223
© 2018 Life Stone Group, LLC All Rights Reserved.
Insurance Billing Dept:

(801) 296-2113

Mailing Address:
613 E. Ft Union Blvd #104
Midvale, UT 84047