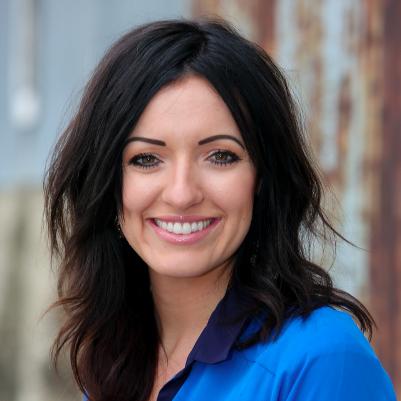 "I have a strong desire to help others recognize their own personal strengths. I help individuals develop the tools necessary for positive change in their personal lives and among their relationships. My strength is assisting individuals to gain self-empowerment and confidence to face life's challenges not only now, but in the future. My passion is counseling and helping others learn new techniques and coping strategies for increased positive outcomes. I want to help people build and achieve their goals in a healthy, progressive manner."

Kaitlin Thomas, LCMHC enjoys helping children, adolescents and adults explore and navigate the bumps and bruises of life by developing new coping skills and a fresh outlook. She works to assist individuals through difficult challenges, such as depression, anxiety, trauma and life adjustments through open and honest dialogue.

Kaitlin has her Master's Degree in Mental Health Counseling from Grand Canyon University, and has a Bachelors in Psychology from Dixie State. Kaitlin practices in the Utah County office.

Depression, Anxiety, Trauma, PTSD, Substance Abuse, Life Transitions,
Women's Issues, Adjustment Issues, Family Conflict

Eye Movement Desensitization and Reprocessing (EMDR), Dialectical Behavioral Therapy (DBT),
Cognitive Behavioral Therapy (CBT), Mindfulness, Play Therapy, Eagala Certified
Motivational Interviewing (MI)
SALT LAKE COUNTY
613 E. Ft Union Blvd #104
Midvale, UT 84047
Phone: (801) 984-1717
Fax: (801) 984-1720
UTAH COUNTY
150 S. 400 E.
American Fork, UT 84003
Phone: (801) 980-7222
Fax: (801) 980-7223
© 2018 Life Stone Group, LLC All Rights Reserved.
Insurance Billing Dept:

(801) 296-2113

Mailing Address:
613 E. Ft Union Blvd #104
Midvale, UT 84047