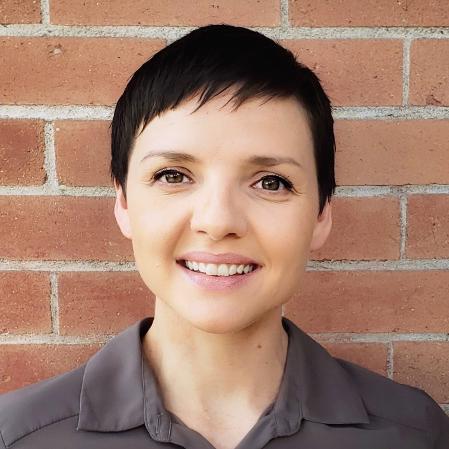 "Each of us has the capacity for healing and growth given the right opportunities. I am prepared to offer understanding, compassion, and hope while working with clients to achieve their goals. I am passionate about helping adolescents, adults, and couples through traumatic and challenging events while encouraging the development of skill sets centered at building emotional health."

Jessica Jensen has a Master's degree from Boise State University's graduate Social Work program. She earned a Bachelor of Arts in Human Development & Family Studies, and a Bachelor of Science in Health, Society & Policy from the University of Utah. Jess comes to Life Stone Counseling with diverse experience as she has spent her social work career in a variety of roles focused on helping individuals and families heal from trauma.
While attending school Jess has worked with individuals and families using narrative therapy techniques through a trauma, grief and loss perspective. She has worked with refugees and survivors of human trafficking, helping them to understand intersectionality while learning a new culture and language. In addition, Jess has worked in an intensive outpatient group setting helping adults address underlying issues surrounding addiction such as identity development, trauma, grief and loss.
Jess' professional approach includes therapy modalities that are evidence based and client-focused. She honors the client as the writer of their own healing narrative, and fosters and environment where empathy, compassion and safety exist. Jess practices in the Salt Lake County location.

Depression, Anxiety, Trauma, PTSD, Sexual Abuse, Anger Management, Grief & Loss, Substance Abuse & Addiction, LGBTQ Issues, Life Adjustments, Women's Health

Eye Movement Desensitization and Reprocessing(EMDR), Motivational Interviewing,

Mindfulness, Cognitive Behavioral Therapy (CBT), Acceptance and Commitment Therapy (ACT),

Dialectical Behavior Therapy (DBT)

SALT LAKE COUNTY
613 E. Ft Union Blvd #104
Midvale, UT 84047
Phone: (801) 984-1717
Fax: (801) 984-1720
UTAH COUNTY
150 S. 400 E.
American Fork, UT 84003
Phone: (801) 980-7222
Fax: (801) 980-7223
© 2018 Life Stone Group, LLC All Rights Reserved.
Insurance Billing Dept:

(801) 296-2113

Mailing Address:
613 E. Ft Union Blvd #104
Midvale, UT 84047