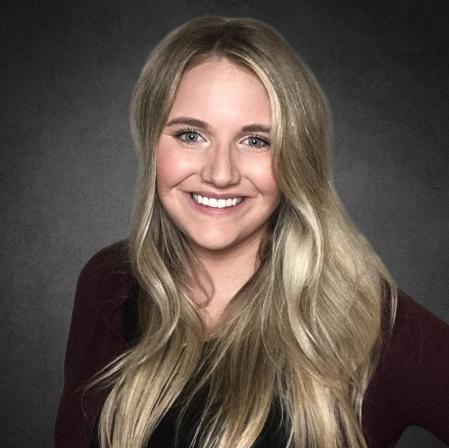 "
Good therapy, I believe, involves assertiveness, honesty and collaboration. I am passionate about developing a partnership with you to aid in your individual path towards healing and growth.
I focus on effective evidence-based treatment planning and goal-setting to empower you through intentional processes of change.
Together, my goal is to not only help you feel better, but to help you make lasting, positive changes toward wellbeing."
Jamie, CSW, has worked directly with the community since 2013 providing crisis care, teaching social-emotional skills, and linking individuals and families with community resources. She has experience providing trauma-informed and strengths-based interventions for children ages 0-18 as well as young adults facing a variety of challenges.
Jamie has a Master's degree in Social Work from the University of Utah, with an emphasis in Clinical Mental Health. Additionally, Jamie holds a Bachelor's degree in Psychology with a minor in Child and Human Development.
Jamie enjoys working with individuals who hold various beliefs and backgrounds and ensures that she provides a safe, non-judgmental space for individuals to explore their identities while finding healing. Jamie approaches all clients through a multi-cultural, gender-sensitive lens unique to each client's individuality.
Jamie practices at the Salt Lake County location.
Depression, Anxiety, Trauma/PTSD, Emotional Regulation, Impulse Control, Attachment Work,

Inner Child Work, Body Image and Sexuality.

Eye Movement Desensitization and Reprocessing (EMDR), Cognitive Behavioral Therapy (CBT),

Mind-Body Bridging, Acceptance and Commitment Therapy (ACT)

SALT LAKE COUNTY
613 E. Ft Union Blvd #104
Midvale, UT 84047
Phone: (801) 984-1717
Fax: (801) 984-1720
UTAH COUNTY
150 S. 400 E.
American Fork, UT 84003
Phone: (801) 980-7222
Fax: (801) 980-7223
© 2018 Life Stone Group, LLC All Rights Reserved.
Insurance Billing Dept:

(801) 296-2113

Mailing Address:
613 E. Ft Union Blvd #104
Midvale, UT 84047