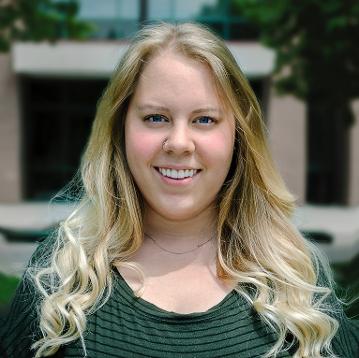 "It is my goal to build a therapeutic relationship with each client that leads to a secure, safe and supportive treatment experience. I work from a strengths-based approach and collaborate with my clients to reach their mental health goals. Providing care that is trauma-informed and culturally sensitive is important to me. I work to leave the therapeutic space open and let the client lead, while helping my clients process past trauma and implement coping skills that they can use in their daily lives."

Aubree Payne, CSW, completed her Master's Degree in Social Work with the University of Utah with a concentration in Mental Health. She also completed her undergrad in Psychology at Utah State University. In addition Aubree is undergoing the process to become a certified EMDR therapist. Aubree loves working with people and understanding their own life experiences, which is what attracted her to this line of work. Aubree enjoys seeing the progress and resiliency in clients and is continually motivated by the mantra, "I am worthy of a life well lived. And so are you." Aubree practices in our Salt Lake County Location.

Trauma/Post Traumatic Stress Disorder, Anxiety, Depression, Self Esteem/Confidence Issues,

Life Adjustments, Dissociation Identity Disorders, Women's Issues, Grief & Loss, Parenting Issues

Dialectical Behavioral Therapy (DBT), Eye Movement Desensitization and Reprocessing (EMDR,

Motivational Interviewing (MI), Mindfulness, Neurofeedback, Person-Centered Therapy, Play Therapy,
Sand Tray Therapy

SALT LAKE COUNTY
613 E. Ft Union Blvd #104
Midvale, UT 84047
Phone: (801) 984-1717
Fax: (801) 984-1720
UTAH COUNTY
150 S. 400 E.
American Fork, UT 84003
Phone: (801) 980-7222
Fax: (801) 980-7223
© 2018 Life Stone Group, LLC All Rights Reserved.
Insurance Billing Dept:

(801) 296-2113

Mailing Address:
613 E. Ft Union Blvd #104
Midvale, UT 84047