AMIRA DERVISEVIC, DNP-PMHNP-I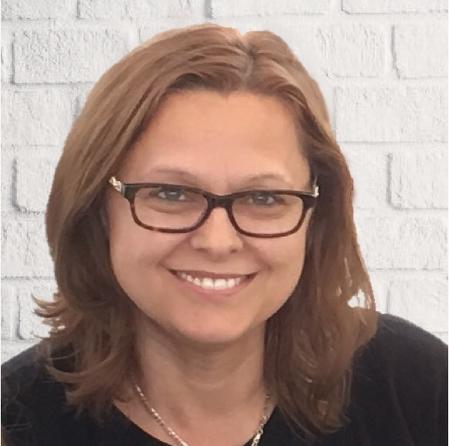 "I will support you and push you to see life through a different lens. I will guide you to discover your own strength and to love yourself when you struggle to do so.

I believe that you can overcome any difficulty in life if you connect and put together your personal power, resilience, and girt. As your therapist, I strive to provide compassionate and respectful services that meet you cultural norms and sexual orientation. My counseling philosophy approach is holistic, considering the whole person and their phenomenological experiences."

Amira Dervisevic joined Life Stone Counseling as a doctorate nurse practitioner (DNP-PMHNP) intern, and is currently attending the University of Utah's Doctorate Nurse Practitioner program, specializing in Psychiatric Mental Health. She earned a Bachelor's of Nursing at University of Utah. Amira comes to Life Stone Counseling with diverse experience in variety of settings and with diverse clients (from adolescent to geriatric). Amira has over 9 years of broad range of clinical experiences across a variety of settings including outpatient specialty clinic (ECT), crisis center, and inpatient psychiatric settings, working primarily with adults and adolescents.

While attending school, Amira continues to work in a hospital where she provides an environment of compassion, support and helps educate clients and their families to draw on their own strength and realize their own potential to overcome difficulties and move forward with their lives.

Amira's approach emphasizes the mutual development of goals for therapy and provision of ongoing evaluation of the therapeutic approach. Amira uses a variety of therapeutic approaches depending on the needs of the individual. Amira practices in the Salt Lake County location.

Depression, Anxiety, Trauma, PTSD, Grief& Loss, Life Adjustments, Self-Esteem,

Substance Abuse & Addiction, SMART Goals
Eye Movement Desensitization and Reprocessing (EMDR), Acceptance and Commitment Therapy (ACT), Cognitive Behavioral Therapy (CBT), Dialectical Behavior Therapy (DBT), Solution Focused Therapy (SFT), Psychodynamic Therapy, Motivational Interviewing, Mindfulness

SALT LAKE COUNTY
613 E. Ft Union Blvd #104
Midvale, UT 84047
Phone: (801) 984-1717
Fax: (801) 984-1720
UTAH COUNTY
150 S. 400 E.
American Fork, UT 84003
Phone: (801) 980-7222
Fax: (801) 980-7223
© 2018 Life Stone Group, LLC All Rights Reserved.
Insurance Billing Dept:

(801) 296-2113

Mailing Address:
613 E. Ft Union Blvd #104
Midvale, UT 84047